We've been through it several times I know and every time we do, we are reminded just how fabulous the roads are around this mountain set city. Well, Wiz and I both think it's time that we spent a bit of time exploring this biking mecca and the myriad of twist tarmac that snakes in almost every direction from the clear blue waters of Lake Annecy. Along the way we'll be choosing some old favourite biking routes through France as well as exploring a few new ones. We have taken on board your feedback and so the days will not be too long and we are stopping in some beautiful towns along the way. At the city centre stops, dinner will not be included, instead we are giving people the chance to explore the towns and choose where they'd like to eat, so this trip is particularly suited to first-timers and riders with pillions. Here's the how the trip will run.
26th June Depart Eurotunnel arrive Lille.
Meeting at the Eurotunnel at 9:30 for a 10:30 am crossing. Although the crossing is only 30 minutes long, we'll be in France by just after mid-day as we lose an hour, so we'll be taking some twisty back-roads to
the town of St-Omer where well stop in the square for some lunch. From there we'll have a short run to the pretty city of Lille where we'll be staying right in the old town at the
Hotel de la Paix
. Secure parking is next to the hotel in the multi-story and is charged at 5€ per bike (not included). Dinner is not included on this night, but the hotel is set right amongst the old part of the city where there are streets full of small bars and restaurants. We'll arrive at the hotel in plenty of time to explore this lovely city.
27th June Depart Lille arrive Troyes.
Time to move on south to our next stop, the medieval city of Troyes. Again we are staying right in the centre of town at the Hotel Saint Jean which has it's own secure underground parking which the hotel are including for us. Dominated by the gothic cathedral, Troyes is a medieval market town with many of the original wooden structured buildings still standing. Pavement cafes and small restaurants hidden down tiny alley ways are abundant, so good food and wine will be easy to find!
28th June Depart Troyes arrive Annecy.
At last we start to climb in altitude to our main destination, the mountain city of Annecy. Dominated by its huge blue lake and the snow-capped mountain of Mount Blanc, Annecy is also known by locals a France's Venice, for canals from the lake extend into the city where they are lined by pavement restaurants and crossed by small bridges. We'll be staying at just outside the city in the Swiss-style chalets of the
Auberge La Ferme De Ferrieres
. At just over 800 meters, these spacious pinewood chalets have a fantastic view of the lake and are right in amongst the mountain roads. Apart from being a beautiful city, Annecy is a mecca for bikers. With alpine roads twisting away in almost every direction, the centre plaza has more bikes parked up at the weekend than the NEC show! As usual we'll be running a guided route on each day or will give you the Garmin routes so that you can explore them yourself. Dinner will be provided at this hotel on the first and forth nights, giving you an opportunity to eat in the city on the other two. A mini bus into the city will be laid on for both evenings we don't eat at the hotel.
*(Edit by Wiz - On the third day I'll be taking a run into Geneva to visit CERN. All are welcome to join me in interested.)
1st July - Depart Annecy arrive Poligny.
Time to leave Annecy, head up over Mt Blanc and down into Switzerland for a quick lap of Lake Geneva before passing back into France. As we come down from the mountains the valley roads will be more open and faster, so we'll be keeping clear of the big towns and enjoying all that sweepy tarmac! Our destination is the small Town of Poligny, where we'll be staying at the interesting 18th century coaching house,
L'Hostellerie des Monts de Vaux
. Dinner on this night is included as there is nothing nearby, but the hotel has a good reputation for its food and I have high expectations!.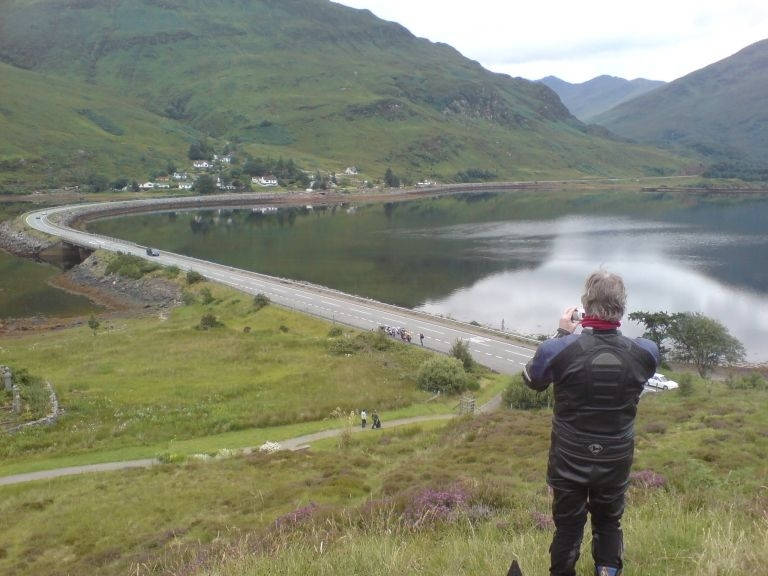 2nd July - Depart Besancon arrive Etoges
Time to head off for our final evening and we have a treat for you! Right in the centre of the Champagne region, the small town of Etoges is dominated by an old French Castle cunningly named,
Le Chateau D'Etoges
! Dinner will be served outside (weather permitting) and is included. Wine is not included but given the area, it seems pretty good value, with local champagne at just €17 per bottle! The hotel has it's own recently refurbished health club area and we'll be arriving in plenty of time to make use of them. Pre-booking is advised if any of the ladies (or metrosexual guys
) would like to book a treatment.
3rd July Depart Etoges arrive Calais.
Our sadness will be overwhelming as we depart from this wonderful chateau and head back towards Blighty. Those who need to get back quickly are welcome to jump onto the AutoRoute which is close by, else Wiz and I will be leading a more twisty route for about 90 miles before jumping on the AutoRoute for the last 90 and the end of what promises to be another spectacular tour!
Prices include the tunnel crossing, all accommodation, breakfast every day and evening meals on FOUR nights. All you need to pay for is your petrol, alcohol and for lunch if you want it. Prices are as follows:
Couple on one bike, double room: £894.59 per person.
Solo riders sharing twin room: £825.09 per person
Solo rider in a single room: £1144.18 per person
What's included in the price?
Return crossing via Eurotunnel to Calais for 1 motorcycle & 1 or 2 persons.
8 nights hotel accommodation including dinner & breakfast.
The services of Bikers Oracle staff throughout the tour. Our Leaders & TECs will guide you to your destinations along all the best biking roads, you won't need a map or even need to know where you are going! You'll be able to ride at your own pace (whatever that is) and concentrate on having a great time. They will be happy to assist you in anyway possible to make your holiday more enjoyable and are always on hand throughout your tour.
Our leaders and TEC's are all highly trained riders who have also received a full day's training in first aid with the FBoS (First Biker on Scene) course run by the regional ambulance services. Your safety and enjoyment is of the utmost importance to us and we are proud to invest in our staff's expertise and knowledge.
What's not included?
Drinks at meal or any other times (unless specifically stated).
Road, bridge or tunnel toll charges.